Signing a cooperation agreement with Karelian Investment Company RBC LLC
On December 8, 2022, cooperation agreements between JSC Zhabinkovsky Feed Mill and LLC Karelian Investment Company RBC were signed in Brest. The signing ceremony was attended by: Chairman of the Zhabinkovsky District Executive Committee Vadim Vasilievich Kravchuk; Deputy Prime Minister of the Government of the Republic of Karelia for Economic Affairs Dmitry Andreevich Rodionov; Head of the Department of Science, Legal and Personnel Work of the Ministry of Forestry of the Republic of Belarus Sergey Andreevich Yushkevich; Chairman of the Economics Committee of the Brest Regional Executive Committee Olekhnovich Natalya Mikhailovna; Deputy Minister of Economic Development and Industry of the Republic of Karelia Viktor Aleksandrovich Svirsky; Deputy General Director of the State Organization "Management Company of the Holding Concern Brestmyasomolprom" Beer Svyatoslav Nikolaevich; Director of JSC Zhabinkovsky Feed Mill, Igor Petrovich Loboda; Director of Karelian Investment Company RBC LLC Denis Gennadievich Zubkov. The cooperation agreement was signed by Igor Petrovich Loboda, director of Zhabinkovsky Feed Mill OJSC, and Denis Gennadievich Zubkov, director of Karelian Investment Company RBC LLC.
08.12.2022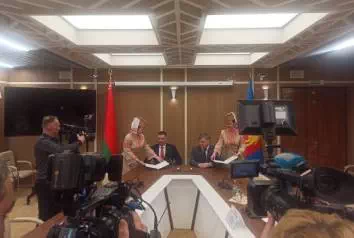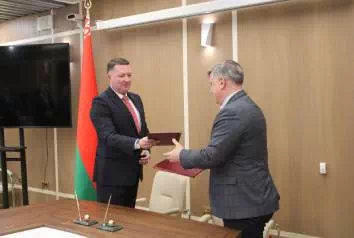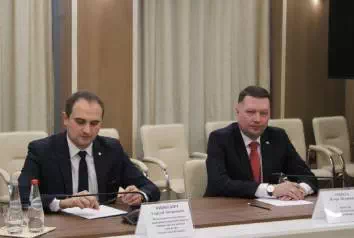 Comments
Anatoly Valynets
"Love at first feed! Our choice is Zhabinkovsky Feed Mill!"
Dmitry Zubkov
"The quality is top notch! The plant pleases with high-quality products and caring employees."
Anna Gudkova
"The compound feed is impeccable! Animal health is in good hands!"
Sergey Duntsov
"We recommend it with confidence! A reliable partner for all livestock farmers."